The Allotments of Topsham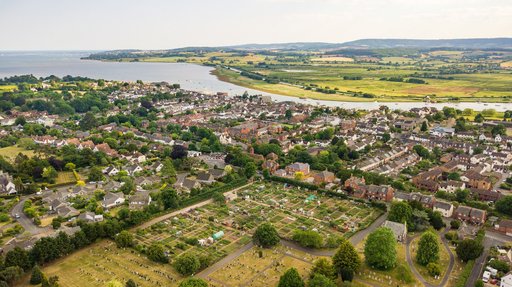 Allotments have been part of the landscape for hundreds of years. Topsham allotments were established in 1916 during the First World War. Serious food shortages were caused by the blockading of ports and sinking of ships. Parks were dug up in Exeter to provide allotment plots. The popularity of allotments has changed over the years. Concerns over food miles and knowing where food has come from has led to increased demand for allotments recently.
There are currently 128 allotments in total spread over 5 different sites in 3 separate locations in and near Topsham. Three sites are located at Butts Park beside Elm Grove Road and they are called Butts Park West, Butts Park East and Cemetery. Another site is at the end of Sunhill Avenue and Glasshouse Lane is in Countess Weir.