The Trading Hut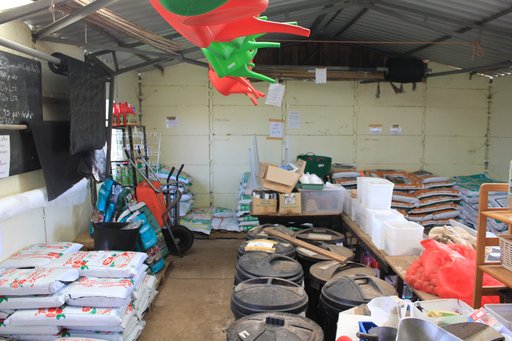 The TAGS Trading Hut is situated at Butts Park allotments and serves each of the sites within Topsham.
The Hut stocks a range of composts/manure and fertilisers, together with other sundry items (e.g. netting, ground cover, protective fleece, etc). Stock is bought wholesale, where possible, with sales at discounted prices to TAGS members.
Sales at the hut are undertaken by pairs of enthusiastic volunteers who are always pleased to meet visitors and answer any questions you may have. Many people just pop in for a chat. If you are interested in helping with sales, contact the Hut Secretary. The commitment can be for a little as the occasional session.
The usual opening hours are 10.30-11.30 on Saturdays and Sundays.
The Hut Secretary can be contacted by email at tagstradinghut@gmail.com