Topsham Flower and Vegetable show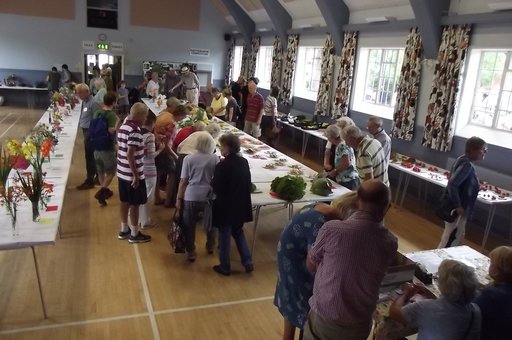 TAGS Show is an annual flower, vegetable and kitchen produce competition for Topsham Allotment Holders, TAGS Members and other residents of Topsham.
The main aim is to celebrate the growing and enjoyment of plants in the Topsham Community through friendly competition.
We also aim to:
To raise funds through sales of produce, a raffle and the sale of tea & cakes to cover the costs of running the Show.
To promote the purpose of the Society by advertising the benefits of membership and recruiting of new members.
To be an enjoyable event for the contestants, show volunteers and members of the general public.
2021 Flower and Vegatable Show
Our Annual Flower & Vegetable Show will take place on 22nd August 2021 Use the links at the bottom of this page download the Programme entry form for this years show.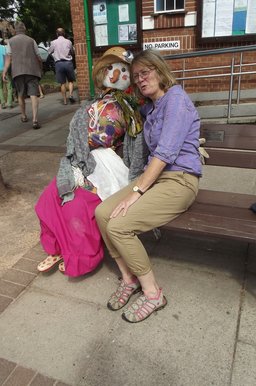 About the Show
The first Show was held in 1967 and has evolved to include about 70 Classes, mostly vegetables, fruit and flowers, but including kitchen produce which we are trying to encourage. It also includes a very popular Photography Competition.
The whole competition is normally open to anyone living in Topsham and a Schedule of Classes/Entry Form is published in July. Entry Forms need to be submitted a few days before the Show, entries are arranged in the Hall in the morning and the Show is open to the public between 2 and 4pm. During that time there is a Raffle, a Produce Stall and Tea & Cakes served, with prize giving at the end. It is a lovely community event!
We're looking forward to welcoming you again in 2021!