Garden Portraits
Gardens, for those fortunate to have one, have become an even more precious part of our homes during the current COVID-19 crisis. If you're a TAGS member, we'd love for you to share a brief story about your garden and what it means to you, don't forget to include at least one picture.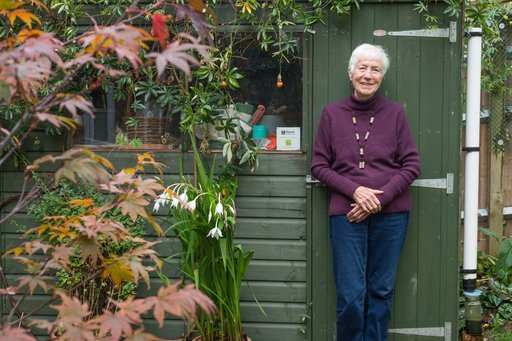 Ella Young
I love plants, and have been gardening all my life; in Uganda, Nigeria, Indonesia and Nepal, as well as more recently in Scotland and the Czech Republic. I had an allotment in Exeter for many years near Trews Weir, beset with voles, rats, rabbits and once two-legged thieves.
I hated Latin at school, but now find it useful for plant names. I took the RHS Certificate in Horticulture in the 1990s when chemical warfare was in vogue, and volunteered in horticultural therapy at Hillcrest Growers in Exminster to get more practical experience.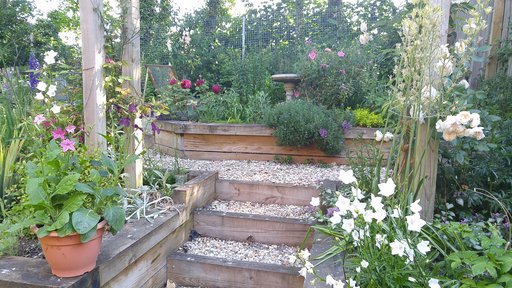 My tree-bordered terraced garden by the railway line at Altamira was designed by Roger Webster, and is mainly shrubs and perennials and a couple of plum trees. Tomatoes do well in the sunny front patch, but I've failed in growing various beans and courgettes, I think partly due to extensive tree roots. My garden is rich in wildlife with over 24 bird species, and 7 different mammals. This year, I'm experimenting not cutting most of the small lawn to increase the insect life. I love my birds, pottering in the garden, inviting friends round, and being a member of the TAGS committee and gardening community.